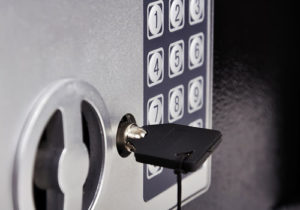 Safe's are used to protect your jewelry, money and also other important belongings.
Your things will remain safe inside a safe for as long as you choose.
However, a safe is not indestructible and it can be damaged.
This damage can be done by a fire, a natural disaster like a flood or it can even be done intentionally.
Or sometimes, the safe itself malfunctions.
If you need any service related to safe's, don't hesitate contact Locksmith Torrance. 
Safe Combination Change
You can keep up the level of security of your safe by changing its combination at semi-regular intervals.
Keeping just one combination for a long period of time is not a good idea.
If you want help changing the combination of your safe, Locksmith Torrance can help you.
Even with something as important as a safe passcode some of us can simply forget it.
Safe Lockout
If you find yourself locked out of your own safety, a professional technician from Locksmith Torrance can help you.
If your safe is damaged and you are having trouble extracting your things from it, we can help you.
We can also help you open the safe if you forget the combination.
Safe Removal Services
If you want to move you're safe to a different room or a different house you can count on us.
Due to the heavy weight of safes, it is not a good idea for you to move it by yourself.
Our elite team can remove the safe and can also help you replace it.
Residential Safe and Commercial Safe
Commercial safes are used by many businesses and as well as different companies.
The safes that are used for commercial purposes are different from the one that is used in homes.
If you need help with choosing the right safe for one or both purposes, Locksmith Torrance will make the process easier for you.
Call Locksmith Torrance for a free consultation: (323) 518-1207.