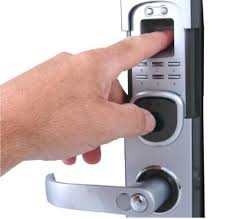 Here are a few reasons for more concise replacing your lock with a high-security lock.
The main reason is that a high-security lock can't be tampered with, key bumped or being picked.
High-security locks are resistant to screwdrivers, chisels, saws and also by electric drills.
Therefore the only way to enter the property is by either the code or the key.
Having a more complex system, it makes breaking into almost impossible.
It also requires extra security identification to create a duplicate key.
You will need your authorization paper and as well as your id, so not anyone can just duplicate your key.
Our Technicians
At First Call Locksmith we are very precise when choosing the right technician for your needs.
We hire only licensed and fully certified technicians.
Our technicians are up to date with all the new advanced technologies, so if you have a question about an upgrade in your security system or about any lock need, feel free to ask our technicians will always be able to answer it.
Here at First Call Locksmith, we offer a wide selection of high-security locks to choose from.
High-Security Lock Brands To Choose From
Medco
Kwikset
Schlage
Mul-T-Lock
ASSA Twin
Scorpion
And Many More
Services
Lock Repair
High-Security Lock Replacements
High-Security Lock Installation
As Well As Standard Locks
We are able to get a technician out to you within 15 to 30 minutes.
We are open 24 hours a day 7 days a week, so our technicians are on standby.
Don't hesitate, give First Call Locksmith a call us at: (323) 518-1207.