5 IMPORTANT CHECKS IN SECURITY INSPECTION BY LOCKSMITHS / Locksmith Torrance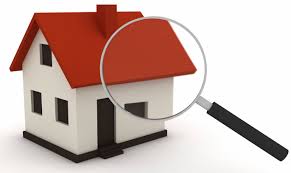 'Security Inspection' is a term much in use in the locksmith industry. It is used to denote the checking around any of your properties including your house, business , car or any other small valuables like chest of drawers, boxes, internal doors and the like which needs to be protected and secured from unauthorized access. Security Inspection assesses the level of security you have for these valuables and hence come up with the weak areas that exist. An expert locksmith is the best person to carry out this job for you. He makes the inspection, understands whether the locks and other installations are in proper working condition and provides you with recommendations and a clear estimate for the works that need to be carried out to mitigate any risk that has been detected in the process. In a security inspection, a locksmith must check certain items. Below are listed 5 checks that are generally made by the locksmith when he comes for a security inspection:-
All your locks-This is the major and basic inspection that the locksmith makes. Whether it is the lock of your house main door, your office or your car, the locksmith makes a thorough check whether they are all installed properly and whether there are any gaps in their installations. Any installation issues will affect the working of the locks and hence your safety will be at stake. The locksmith also makes a check of the working conditions of the locks and estimates whether they need servicing or change.
Master keys-As you are aware that this is the key used for opening all your locks. If this stops working, it will be a mess. Moreover, you must make sure that the master keys are not having any unauthorized access. The locksmith helps you in doing this.
CCTV-For proper functioning of the CCTV, it is very important that its keyboard controller and configurations work perfectly. The locksmith can ensure this and can understand the needs for its servicing.
Access control-A locksmith in the modern era is not the person only capable of old fashioned locks and keys but all kinds of advanced technological access control systems like locks and login credentials of your house, car and office so that selective restriction of access is properly maintained.
Intercom-A very important part of security for your house or office these days is the intercom. The locksmith checks for its proper keypad configurations and ensure whether it is working properly or needs servicing.