Debunking 5 myths about locksmiths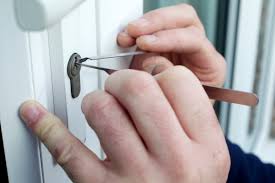 A good lock is your first line of defense against thieves and attackers. But many people don't know how to get a quality lock and how install it. So they end up calling locksmith. Or someone may lock themselves out of their own house or car and that can be quite frustrating if you don't have an extra key with you when that happens. In that case, too, a locksmith is called. So locksmiths are a quite important part of our society but many people hesitate to call them, having heard things from here and there. So here the top 5 myths about locksmiths debunked so you can call them with ease next time.
Every locksmith offer the same services
As with any field, there are professionals who offer various services and various skill sets. While any locksmith can help with you with the small issues, such as simple lock installation, there are other skills as well that not every locksmith has. Locksmiths of cars have a different job and even in locks there is a great deal of variety. Some high tech locks require a higher level of skill.
They keep a copy of your key
This is simply not possible for the locksmith to do unless he actually has your key to copy it. They're not looking have access to your house, car or office and they don't just walk around with spare keys. They make a copy when you give them your key to make a copy of it. They trace its pattern on a blank key and you can watch them do it.
All locksmiths are license, therefore honest
This is a rather naïve outlook. Not every locksmith is licensed and some even have fake licenses. Some states don't even have licensing laws. Any guy can open up a locksmith business. You should always do a proper background check before you hire a new locksmith, look for skills and reputation and a high number of referrals. If no one has heard the name, it would be best not to hire them.
Locksmith are only available at certain times
Locksmiths understand the nature of their work. They know that a lock or key emergency can happen at any time and any place. Therefore, it would not make sense for them to work only a few set hours a day. They are available 24 hours a day and work in shifts to make sure that their customers don't miss out on their services if they need them.
Locksmiths don't give you estimates over the phone
No one really knows why this is such a popular myth but apparently people do think that locksmiths are unwilling to provide estimates over the phone. This is not true. You just need to tell them what services you require of them and they will give you an estimate, right then and there on the phone.
First Call Locksmith