Top 3 Ways To Prevent a Car Lockout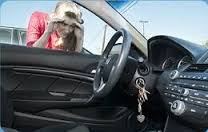 Being locked out your car can be a major nightmare to most car owners.
Have you experienced being locked out your car?
Do you know that there are things that you can do to avoid this problem?
Here at First Call Locksmith we have listed the top 3 recommended ways to prevent a car lockout.
Routine Check
This technique will help to ensure that you adopt the practice of always looking for your car keys while you are still inside your car until you decide to lock the doors.
Always check for your keys at every point in time to make sure that you have them before getting out of the car.
It may seem difficult and unforgettable initially but as time goes on, it will become a part of your routine.
Have A Spare Key
If you are always being rushed out the door, then having a spare key to your car will help.
Of course you will need to keep it in a safe place. You can also have more than one.
Have one inside your home, with a trusted person, one at work and/ or in your wallet/ purse.
Be sure that you don't have it with the original car keys because then it might just defeat the purpose.
Fix Problems Related To Car Lock
There are other situations that can also lead to the problem of a car lockout apart from leaving your keys inside the car.
One of them is when the lock is damaged.
You need the services of a professional locksmith to have it handled for you.
Occasionally check the lock of your car to see whether it is perfectly working.
If it isn't, call us today at (323) 518-1207 and we will take care of it!